CNN
 — 

Nearly every year more people watch the Super Bowl than any other event and many like to watch with some skin in the game.
According to a survey done by the American Gaming Association, this year a record 50.4 million adults (20% of the population) in the US are expected to bet approximately $16 billion on the Super Bowl.
The expected number of bettors is up 61% from last year. That number is helped by Ohio, Maryland, Kansas and Massachusetts all legalizing sports gambling since last year's Super Bowl.
The $16 billion sum is more than double last year's estimates – it includes money bet online, at casinos, with a bookie, or just casually with friends (like buying a Super Bowl Square).
When it comes to the Super Bowl you can bet on almost anything that has to do with the game and even things that don't have to do with it all.
Here are some of the most fun popular prop bets for Super Bowl LVII.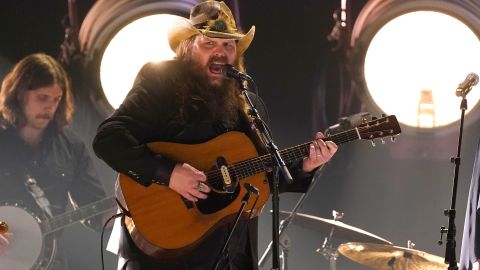 Under 2:07 +145
Over 2:07 -190
(Bovada)
Grammy-winning country music artist Chris Stapleton has been tapped to sing the national anthem. You can bet on whether the anthem will come under 2:07 minutes or over 2:07 minutes.
Over is the favorite here and with good reason. Nine out of the past 16 anthems have gone over with three out of the last four country singers also going over the set time.
Demi Lovato was the last singer to go under at Super Bowl 54.
Heads -104
Tails -104
(Fan Duel)
You get a true 50-50 shot at winning this one but you still have to pay the juice – the amount the sportsbook takes for taking your bet.
Tails leads 29-27 historically but heads is making a comeback winning four out of the last five tosses.
Winning the coin toss has been serious bad luck for teams in the Super Bowl lately. The last eight teams to win the coin toss have lost the Super Bowl.
Yellow/Green +165
Orange +300
Blue +400
Red +450
Purple +750
Water +750
None +1200
(Draft Kings)
Blue has been the winning color in three of the past four years but yellow/green is the favorite this time.
That's likely because in 2018 when the Philadelphia Eagles won yellow Gatorade was poured on then coach Doug Pederson. If you are wondering what color the Kansas City Chiefs used when they won in 2020 it was orange.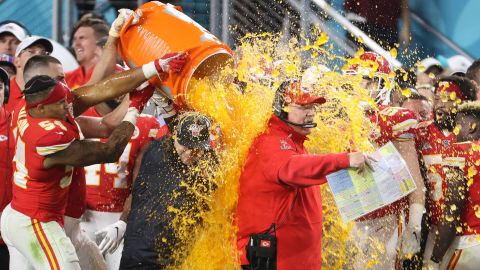 Yes +165
No -220
(Bovada)
After winning the Super Bowl in 2020, Chiefs coach Andy Reid said he was going to get the biggest cheeseburger you've ever seen to celebrate.
He has mentioned many times his affinity for cheeseburgers so good chance if they win, he brings them up again.
Doritos -150
M&Ms +115
(Bovada)
If you only watch the Super Bowl for the commercials rest easy – you can bet on which ad you will see first.
Black -110
Gold +600
Silver/gray +600
White +600
Green +700
Purple/pink +800
Red +850
Blue +1000
Brown +1400
Yellow +1400
Orange +1800
(Bovada)
Black is the heavy favorite here … but that's no fun. Rihanna always has fancy outfits and an underdog here could easily win.
Yes +1600
No +15000
(Bovada)
Super Bowl LVII is the 10-year anniversary of the power going out during the match between the Baltimore Ravens and the San Francisco 49ers in New Orleans.
Will it happen again? Probably not. But you can bet on it.
Yes +2500
No -15000
(Bovada)
Not sure why this is a prop … but someone parachuting the game ball in would be cool. Even cooler if it's Tom Cruise.